IMoto - Gioco manageriale motociclistico, Browser game moto
Questo è IMoto un browser game manageriale gestionale ambientato nel mondo delle competizioni in moto. Prova!!! diventa il protagonista, diventa team manager, gestisci la tua squadra e fai i contratti con piloti, sponsor e fornitori, decidi assetti e tattiche di gara e porta alla vittoria la tua scuderia e i tuoi piloti...
Imoto - motorcycle manager game, Browser games motorcycle
This is
Imoto
a browser game management set in the world of motorcycle racing. Try it! becomes the protagonist, becomes team manager , manage your team and make contracts with pilots, sponsors and suppliers, set-up and decide race tactics and leads to victory for your team and your pilots ...
Imoto - director de juego de motos, juegos de navegador de motocicleta
Esto es Imoto un juego de navegador de gestión ambientada en el mundo de las carreras de motos . Pruébelo! se convierte en el protagonista, se convierte en gerente equipo , la gestión de su equipo y hacer los contratos con los pilotos , patrocinadores y proveedores, puesta en marcha y decidir las tácticas carrera y conduce a la victoria de su equipo y sus pilotos ...

This is a browser game IMoto management set in the world of racing motorcycles on the road. Try it! becomes the protagonist, becomes team manager, manage your team make contracts with drivers, sponsors and suppliers, choose assets and tactics to win the race and leads your team and your drivers ...

... if you can ...
RECENT EVENTS
24/06/2016 Qualifying
24/06/2016 Youth competitions
23/06/2016 Qualifying youth competitions
22/06/2016 Promotional competitions
21/06/2016 Qualifying promotional races
19/06/2016 Race
IMOTO RACER

If you prefer to be a pilot instead of a Manager I suggest you subscribe to IMoto Racer, a mini-game in flash where you will be the pilot and you have to ride your bike, then you win that only those who can keep open!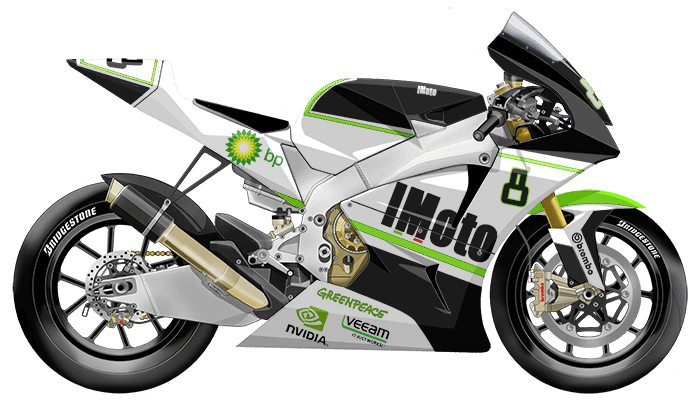 Iscritti:236 In attesa:2 Posti disponibili:36 Utenti on-line: 0 Accessi oggi:2